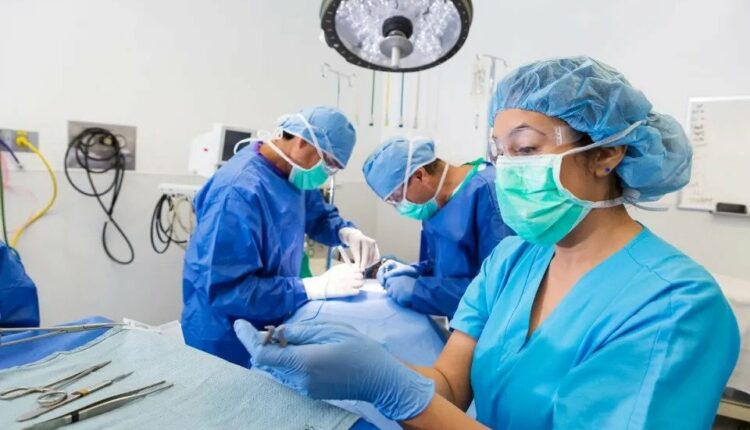 100% Nursing Assistant – Ambulatory Surgery Center Job Vacancy In Iowa, USA
The University of Iowa Hospitals and Clinics Department of Ambulatory Surgery Centre Is looking for a 100% Nursing Assistant They assist members of the nursing staff in providing multiple types of patient care, both in-patient and outpatient. They must be familiar with all aspects of nursing used to deliver patient care. A rotating schedule of 8-hour shifts is used. They work between the hours of 6:00 a.m. to 6:30 p.m. on Monday through Friday. Hours can be adjusted depending on departmental requirements. 
Duties to Include
Assists in patient admissions, transfers, and discharges
Assists patients with their personal hygiene and comfort.
Patients are ambulated, positioned and turned.
Transports equipment, specimens, and supplies.
Serves food and water to patients and records their intake.
Assist patients in obtaining bedpans, urinals, and output records.
Recording and taking temperature, pulse, respiration, and blood pressure.
Assists isolated patients and provide medical assistance.
Simple diagnostic and therapeutic procedures, such as preoperative preparation of the skin, dressing changes, dressing changes, collection of specimens, application of binders, etc.
Participates in nursing conferences; reports relevant patient information to the nurse in charge.
Social interactions are used to provide comfort measures for patients.
Participates in the preparation, proper care and use of equipment and supplies as well as for cleanliness and nearness of the unit.
Assemble equipment and supplies for use in various treatment or diagnostic procedures.
As directed by the nurse in command, performs special duties.
Cleaning patient units, operating rooms, and examining rooms depending on the assignment.
Stock and supply nursing units and patient rooms.
WE LOVE
Welcoming – We aim to create an environment that encourages everyone's voice, respects their dignity, and allows them all to succeed in their work, health, and education.
Excellence – We strive to be the best we can in our pursuit of high-quality healthcare, education and research.
Collaboration – We encourage collaboration between healthcare providers and communities throughout Iowa, the region, and within our UI community. Teamwork, guided by compassion, is our favorite way to work.
Accountability – We act ethically, with fairness, and integrity, and take responsibility for our actions.
Respect – We want to ensure that UI Health Care is a safe and welcoming environment for all people, regardless of their backgrounds or perspectives.
Equity – We are committed to equity and fairness in health care, research, education, and health.
University of Iowa Hospitals & Clinics is a nationally recognized hospital. It is Iowa's only comprehensive academic health center and a regional reference center. Every day, more than 12,000 students, employees, and volunteers collaborate to provide high-quality, safe health care for patients. Our mission is simple: To Change Medicine. Our mission is to change lives.
Percentage of Time 100%
Schedule: 8-hour shifts – Rotating schedule Monday to Friday between the hours of 6:30 p.m. and 6:00 a.m.
Location: Ambulatory Surgery Center, 4th Floor Pomerantz Family Pavilion
Rotations: The hours between 6:00 a.m. to 6:30 p.m. are subject to a rotating schedule. Hours can be changed depending on departmental requirements
Highlights
Permanent salaried job in Iowa City, Iowa
The fringe benefits package includes paid vacation, sick leave, health, dental and life insurance options. Employer contributions to retirement plans are generous.
Minimum Eligibility Requirements
Ability to follow and read instructions
Desirable Qualities
Ability to follow written and oral instructions.
Ability to care for patients based on their age and condition.
Ability to keep patient confidentiality.
Understanding of the principles of sanitation and hazards to health.
Effective working relationships.
For a minimum of, job openings will be posted 10 calendar days .
Candidates who are successful will have to pass a criminal background screening. For questions, contact Aimee Cusic at aimee-cusic@uiowa.edu.Additional Information
Description of the Class: Nursing Assistant
Merit Appointment Type
Schedule: Full-time
Compensation
Pay Level: 4
Minimum Salary: 33,800.00
Maximum Starting Salary: 44,886.40
Contact Information
Organization: Healthcare
Contact Name: Aimee Cuseic
Contact Email: aimee-cusic@uiowa.edu
Job postings offer many benefits
Insurance for medical expenses
Dental Insurance
Insurance for the disabled
---
Post Title
: 100% Nursing Assistant – Ambulatory Surgery Center Job Vacancy In Iowa, USA
Posted Date
: January 28, 2023
Author
: Jobs in USA