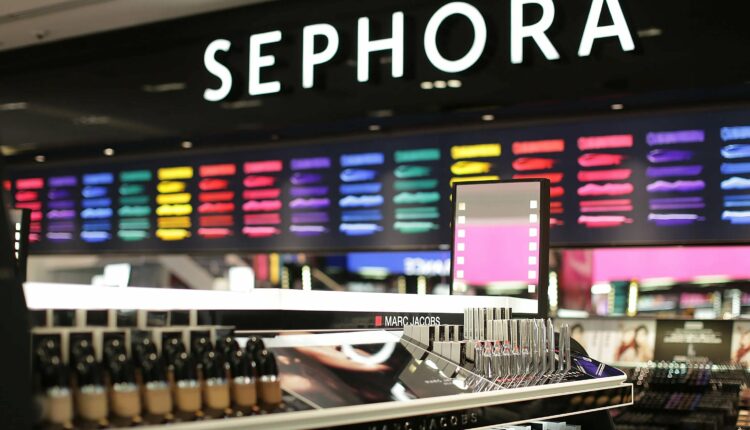 Beauty Advisor Job Vacancy in New York, USA
Beauty Advisor Job: You are a key member of our team as a Beauty Advisor. Your role is to inspire and help customers be their best selves. Customers are encouraged to explore and make emotional connections. Our diverse team and leaders will love you. They care deeply about you and will help you grow. Sephora will help you reimagine your future.
| | |
| --- | --- |
| Title | Beauty Advisor |
| Hiring Organization | Sephora USA |
| Place | New York |
| Date | 2022-07-30 |
| Base Salary | $37,223 -$50,009 per year. per year |

Responsibilities for Beauty Advisor Job in Sephora USA
Creating an Amazing Customer Experience Create a warm environment for customers by listening and accepting their individual needs. Embrace your passion and creativity while learning about our iconic brands. In all areas of the store, suggest and sell products and/or services to clients. All customers should be introduced to our Beauty Insider and credit card to enjoy the loyalty program's benefits.
Helping store success Make a great first impression by keeping your store sparkling and well-stocked. Your winning spirit will help you drive sales and inspire others. As they arise, support special events, promotions, or priorities. Participate in inventory management. Respect sampling policies. Participate in loss reduction programs. Designated advisors are required to have a good understanding of cashier functions.
Showcase our Sephora values Passion for Innovation, and Expertise. Balance, Respect, and Teamwork.
Requirements for Beauty Advisor Job in Sephora USA
Passionate about client service and love to work with people
Know what's hot and new in beauty
Building relationships with customers, team members and colleagues is a track record
Resilience and the ability to react quickly to changing situations and be aware of changes in store priorities.
Previous experience in the services or retail sales industries
Excellent communication skills, multitasking ability, and familiarity with computer/store systems are all key characteristics.
Regular and reliable attendance
Flexible availability to work during peak retail hours, such as weekends, nights, and holidays
Ability to lift up to 50lbs, bend/stretch for stock shelves, walk the sales floor for entire shifts, work in a scent-filled environment, and handle and apply cosmetics to clients with or without accommodation
Respect Sephora's Dress Code and Policies in the Sephora Employee Handbook
Job Benefits of Beauty Advisor Job in Sephora USA
Diversity and Inclusion & Being a Member We promise to build a beauty community that celebrates, respects, and honors everyone's uniqueness. In all areas of our business, we will promote diversity, equity, and inclusion. We believe in demonstrating the values we hold by taking action!
Meaningful Rewards Sephora offers comprehensive benefits, generous vacation time and holiday leave, commuter benefits, and a discount for employees. They also offer free products from brand partners.
---
Post Title
: Beauty Advisor Job Vacancy in New York, USA
Posted Date
: July 30, 2022
Author
: Jobs in USA