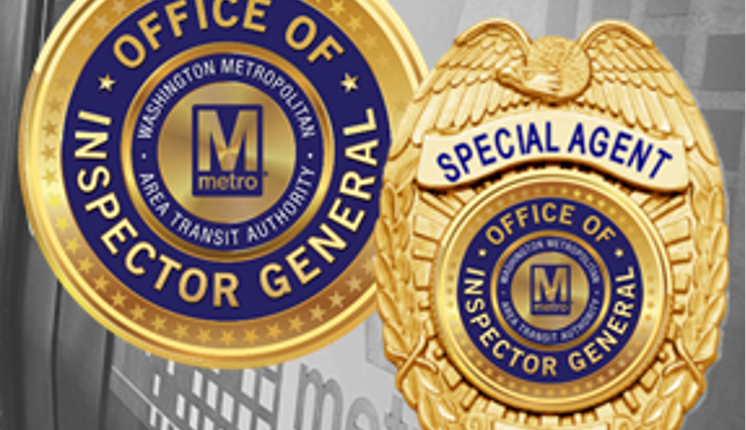 Inspector General Job Vacancy In Washington, USA
Duties

The Office of the Inspector General (OIG) is responsible for all activities and has delegated authority to the Inspector General (IG). This includes all audits and related investigations unless there is a clear conflict of interest. The IG is responsible for leadership and coordination, as well as recommending policies that promote efficiency, effectiveness, and economy in all Library programs and operations, both nationally and internationally. The IG is responsible for policy direction, coordination, supervision, and coordination of audits and investigations relating to Library programs and operations. The IG plans and manages the day-to-day audit and investigative operations. The IG follows the Comptroller General of America's standards for auditing Federal establishments, programs, activities and functions and CIGIE requirements. It also establishes guidelines to determine when it is appropriate to use nonfederal auditors. Finally, the IG takes the appropriate steps to ensure that all work done by non-federal auditors complies both with Comptroller General standards and CIGIE standards. With a view to avoiding duplication, and ensuring effective coordination, and cooperation, the Inspector General pays particular attention to the activities and policies of the Comptroller General of the United States.
The OIG Annual Audit Plan is implemented by the IG. This plan requires constant monitoring, evaluation, and rescheduling. This includes deciding whether audits or investigations should be started or stopped, and the number of resources that will be used for a particular review. The IG reviews all legislation and regulations relating to the detection and prevention of fraud, waste and abuse in organizational operations and programs. It also makes recommendations about the economic and efficiency of the administration of programs and operations managed or financed by Library. The IG makes recommendations for the Library of Congress and coordinates any other activities that are carried out or financed through the Library to promote economy and efficiency in its administration or prevention and detection of fraud, waste, abuse and mismanagement. Recommends policies and coordinates relations between the Library and federal agencies, state and local government agencies, as well as non-governmental entities, in regard to 1) all matters related to economy and efficiency in the administration or prevention and detection of fraud, waste, abuse and mismanagement in programs and operations administrated or financed under the Library; and/or 2) identification and referral of any participants in civil or criminal wrongdoing.
The IG keeps Congress and the Librarian fully informed about all agency audits and investigations concerning fraud and other serious issues, abuses and deficiencies relating to administration, programs, or operations administered by the Library. The IG recommends corrective actions in the event of such abuses and deficiencies and monitors progress in implementing these corrective measures.
The IG: Establishes and maintains productive working relationships among various high-ranking individuals, including Members of Congress and their staff, Executive, Judicial, and Legislative Branch agencies and entities, and executives of corporations, as well as other institutions with similar interests, in order to oversee Library programs and operations. He also cultivates and maintains strong working relationships and working relationships within the Federal Audit Community with professional peers and audit officers. Coordinates with the Library General Counsel and other Library infrastructure units regarding matters pertaining to OIG activities The IG can testify before congressional committees.
Requirements

Conditions for Employment
Please see the Qualifications Requirements section below.
This application process will require your resume. Your resume will be reviewed to verify that you have the required qualifications. Each applicant must submit a resume detailing her accomplishments, education/training, and work experience. The supervisor leads the staff toward meeting the Library's vision and mission. This includes being decisive, inclusive, flexible, resilient, innovative, and honest. To view, the Library's Supervisory Core Competencies click the following link: http://www.loc.gov/hr/employment/uploads/loc_supervisor_core_competencies.pdf.
Conditions for Employment

Employees of the Library of Congress are forbidden from using marijuana or any other illegal drug. Because the Library is part of the federal government, it must abide by federal law. This means that marijuana use, regardless of whether it is legal in your state or District of Columbia, is considered criminal activity and could affect your ability to work at the Library. You may also be disqualified from employment if you have been involved in drug-related activities, such as selling or distributing marijuana.
Qualifications

These competencies are necessary for the position. The most important competencies are those marked with a double asterix.
Candidates must have a track record of accomplishments that clearly shows they are capable.
Ability to plan, design, and manage large or complex audits, evaluations, and other activities from conception to completion, including IT audits The successful candidate will be able to plan, design, and lead large, complex audits. This includes IT audits for Federal agencies or other organizations. This includes the ability to gather, compile and analyze data from many sources.
Ability to coordinate and/or supervise inspections or investigations in federal agencies: The successful candidate will be able to coordinate and/or direct investigations or inspections within a federal agency. They will also have the ability to determine trends and patterns in complex activities.
Ability to lead and engage in internal and external communications with multiple audiences: The candidate must be able to lead and participate in the agency's internal or external communications. This will enable them to motivate and influence people and groups to help the agency achieve its goals. This involves engaging with multiple audiences, such as Congressional Staff, Agency Heads and Federal and State Officials. Special Committees and the general public. The agency or organization saw an improvement in its functioning and profile.
To improve program effectiveness and efficiency, you need to be familiar with auditing and evaluation techniques. The successful candidate will be able to use knowledge of generally accepted standards of government auditing, as well as other standards of government, to evaluate program outcomes in order to improve program efficiency and effectiveness.
Capability to manage, supervise and lead a diverse workforce The successful candidate has the ability to supervise, manage and lead a diverse workforce and demonstrated proficiency in the following competencies: 1) Assessed current/future staffing needs based on organizational goals; 2) Developed/implemented short/long-term staffing plans; 3) Recruited/hired, and took action to remove employees; 4) Delegated work/encouraged employee participation in decision making; 5) Encouraged/leveraged diversity and inclusiveness; 6) Coached/promoted development of staff, including subordinate supervisors; 7) Demonstrated fair/ethical treatment and managed conflicts in a positive manner; 8) Managed performance by communicating expectations, giving constructive feedback, holding staff accountable, and taking corrective actions; 9) Creating/fostering an environment encouraging a high standard of ethics; 10) Demonstrated flexibility by adjusting priorities to meet demands; 11) Demonstrated commitment to consistent/high-quality customer service.
Communication skills that are not limited to writing The candidate who was selected have demonstrated the ability to communicate effectively with colleagues and other people in formal and informal settings.
Education

Basic Requirements

Degree: Auditing or a degree related to business administration, finance, or accounting.
Or
Combination of education with experience: Minimum of 4 years experience in Performance Auditing or an equivalent combination of performance auditing experience and college-level education. These are the requirements for the applicant's background:
A certificate as a Certified Public Auditor or Certified Internal Auditor, obtained by written examination.
You MUST submit a legible copy of Your college/university transcripts Send your online application. At the time of your application, unofficial transcripts will be accepted. If selected, official transcripts will be required. Candidates who fail to submit the required documentation will not be interviewed and may be disqualified.

Foreign Education – Education completed outside the U.S. must be deemed equivalent to conventional/accredited U.S. education programs to be acceptable for Federal employment. If you are interested in a College/university outside the U.S. Your Transcripts must be accompanied by a report from a credential assessment service that is a member of either the National Association of Credential Evaluation Services or the Association of International Credentials Evaluators. Your application will be disqualified if you fail to submit a report on foreign education.

Additional Information

A one-year probationary period is required for all initial appointments to the Library of Congress, whether permanent or indefinite. All new Senior Level executive appointments, both from within and outside the Library, must complete a one-year probationary period according to the Library of Congress Regulations 20172-1, Senior Level Executive Systems.
The Library of Congress is an equal opportunity employer. All are welcome to apply if they meet the eligibility requirements.
All applicants must complete the application package by the closing date.
The agency offers reasonable accommodations to applicants with disabilities. ADA@loc.gov can provide reasonable accommodation to applicants with disabilities for any portion of the hiring and application process. Each case will be considered individually.
Special hiring procedures may be available for applicants with disabilities. To apply for this job, you will need to submit a certificate of eligibility. The proof of disability/certification may be issued by the State Vocational Rehabilitation Office, Disability Services or Career Services office of the applicant's college or university, or the Department of Veterans Affairs. The letter must confirm that the applicant is suffering from severe disabilities and be dated within three years of the date of the application. No certification from health care providers is accepted. Contact the Library's Office of EEO/Diversity Programs for more information at 202-707-6024, or email spp@loc.gov. FAILURE TO SUBMIT CERTIFICATION WILL RESTRICT YOUR APPLICATION FROM BEING CONSIDERED UNDER SELECTIVE PLACEMENT.
The Library of Congress, the nation's library, is part of Congress and the Legislative Branch of the Federal government. All positions are exempted from the service. Appointment/retention is subject to a favorable evaluation of an appropriate personnel security/suitability investigation.
The Library of Congress might offer partial or full repayment of federally insured student loans. Not all Library of Congress service units participates in the repayment of federally insured loans. The appropriate service unit must approve the repayment of a federally-insured student loan.
The House of Representatives will require the selected applicant to file a financial disclosure report with the House of Representatives. This is in accordance with Public Law 95-521, which is the Ethics in Government Act of 1979.
You can find more information about eligibility requirements in the Library of Congress Merit Selection Plan Section 8.5: Senior Level Merit Selection Plan.
---
Post Title
: Inspector General Job Vacancy In Washington, USA
Posted Date
: February 12, 2023
Author
: Jobs in USA