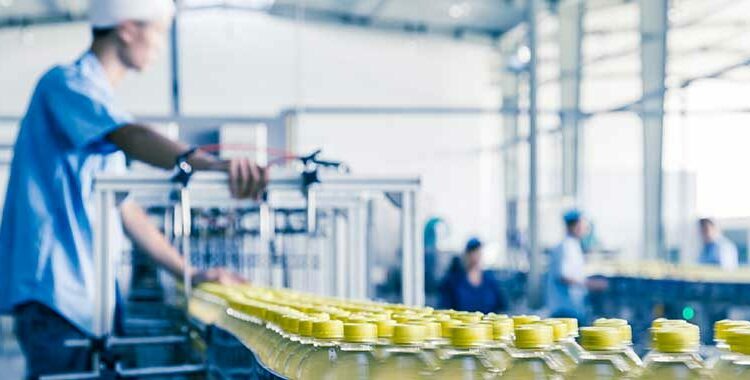 Manufacturing Production Associate Job Vacancy in Colorado, United States
Full job description
Manufacturing Production Associate Job: Seeking a Manufacturing Production Associate who wants to make an impact at our company's growing manufacturing operation in Longmont, CO (www.thankfulpartners.com). Your duties include operating equipment and maintaining quality standards before distribution, as well as supporting in the production of finished consumer products.
| | |
| --- | --- |
| Title | Manufacturing Production Associate |
| Hiring Organization | Thankful Partners |
| Place | Colorado |
| Date | 2022-07-24 |
| Base Salary | $18 – $24 an hour |

Qualifications for Manufacturing Production Associate Job
Although it is desirable, but not necessary, prior experience in production, manufacturing or lab management is highly recommended.
This is a fast-paced environment for production that involves standing, walking, sitting, sitting, crouching, lifting, and changing shifts.
You must be able and able to lift between 30 and 50 lbs.
You are reliable and meticulous, with the ability to work efficiently and maintain high-quality standards at all times.
Attention to detail and ability to follow instructions accurately.
A self-motivated, hardworking member of a team with excellent organizational and time-management skills.

Responsibilities for Manufacturing Production Associate Job
Assist in the production of consumer products like gummies, skin products, supplements, nut butter, and bath bombs at a cGMP-certified manufacturing facility.
Perform tasks such as filling and capping, heat sealing, induction sealing, heat seal, labeling, etching or ink printing batch code of various consumer products.
Correctly operating and maintaining production line equipment, such as ovens and fillers, mixers and labelers, heat tunnels and lasers, ink printers and conveyor belts.
To ensure high-quality standards, we inspect finished products and follow critical control points.
Clean workstations and floors.
Respecting safety and health standards, cGMP and Quality Assurance guidelines
As required, recording and maintaining the documentation required by Standard Operating Procedures.

Application Details:
Please contact us at natalie@leafwellbotanicals.com for more information.
---
Post Title
: Manufacturing Production Associate Job Vacancy in Colorado, United States
Posted Date
: July 24, 2022
Author
: Jobs in USA