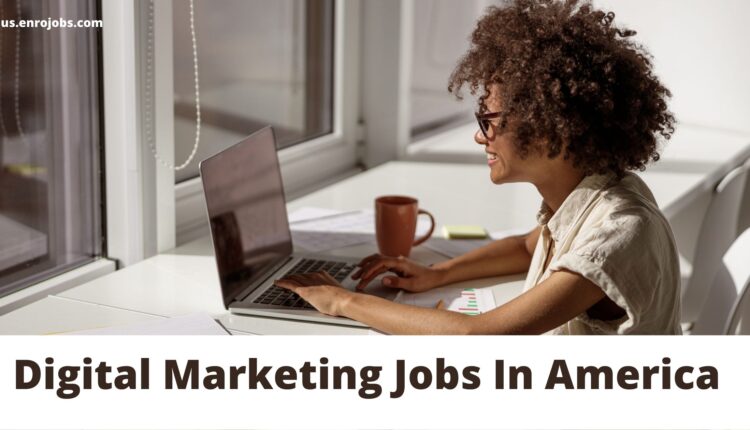 Digital Marketing Job in Agency – America – USA jobs 2022
Digital Marketing Manager
Position Summary:
EUROIMMUN Digital Marketing Manager is an individual contributor role on the US marketing team. In this role, you will be primarily responsible for developing and executing omni-channel marketing campaigns and providing marketing guidance on customer persona content across platforms, and sales funnel stages. The candidate must have experience in marketing, technology, and social media management. Duties will include strategy, planning, implementing, monitoring, and reporting on digital marketing campaigns across all digital networks. The Digital Marketing Manager is also responsible for gathering key performance results and sharing key market trends, relevant audience research, and test results across teams to make more informed data-driven decisions.
Please note open to hybrid work arrangement.

Location
Mountain Lakes
Imagine a world where you could detect health issues sooner to treat them more effectively. Where food and water are always safe, even in remote corners of the earth. And where scientific and medical research are enhanced to solve the greatest challenges of our times. At PerkinElmer, we imagine this world every day. Then, we innovate and collaborate to make it happen everywhere.
Our dedicated team of about 14,000 employees worldwide, pioneers scientific technologies for better detection, imaging, and informatics to help our customers work to create healthier families, improve the quality of life, and sustain the well-being and longevity of people globally.
If you are seeking a meaningful, impactful, and stimulating career, look no further.
Key Responsibilities:
Drive optimization efforts for integrated digital marketing campaigns for EUROIMMUN US (website, emails, nurtures, SEO/SEM, social media, paid search, etc.)
Lead the development and execution of long-term digital marketing campaigns and identifies short-term advertising and marketing solutions.
Monitor digital campaign budgets.
Optimize website and social media channels for SEO/SEM as well as usability.
Develop a website traffic plan and create goals and benchmarks to meet
Prepare and present accurate reports on EUROIMMUN's digital marketing campaigns' overall performance for multiple segments.
Coordinate with advertising and media vendors to improve marketing results.
Identify the latest trends and technologies affecting our industry.
Evaluate important metrics that affect our website traffic, service quotas, social impact, and target audience.
Work with internal partners (e.g., Scientific Affairs, Sales) to brainstorm new and innovative growth strategies.
Work with the events team in support of digital outreach and lead generation support.
Basic Qualifications:
Bachelor's degree in business, communication, marketing, the sciences (must have communications experience if degree in the sciences).
2 + years of experience in B2B digital marketing and advertising.
2 + years of experience with Microsoft PowerPoint, Word, Outlook and Excel.
Preferred Qualifications:
Adobe Premiere/Final Cut Pro experience strongly preferred
Video editing/post-production experience strongly preferred
Adobe Creative Suite (Photoshop, Illustrator, InDesign)
A can-do and win-win attitude and ability to multi-task.
Knowledge of SEM, PPC, landing page practices, Google Analytics, Salesforce, Access, and contact management databases is a plus.
Experience using marketing automation software (Salesforce Pardot, HubSpot or Marketo Engage)
Excellent written and verbal skills, copywriting skills a plus.
Excellent grasp of social media and website metrics and best practices.
Strong project management skills and an adaptive and flexible attitude. To be successful, the candidate will need to flex with the needs of the business while ensuring that project objectives are completed along with planned timelines.
Work under pressure and balance multiple priorities.
PerkinElmer is committed to creating a diverse environment and is proud to be an equal opportunity employer. All qualified applicants will receive consideration for employment without regard to race, color, religion, gender, gender identity or expression, sexual orientation, national origin, genetics, disability status, age, or veteran status or any other characteristics protected by applicable law. PerkinElmer is committed to a culturally diverse workforce.
---
Post Title
: Digital Marketing Job in Agency – America – USA jobs 2022
Posted Date
: February 9, 2022
Author
: US Jobs