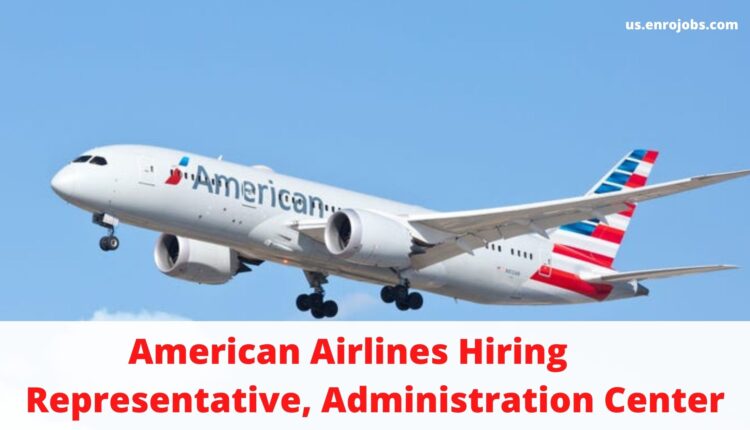 Airlines Jobs In America – Latest Job News – Apply Now – 2022
Airlines Jobs In America . Are you ready to explore a world of possibilities, both at work and during your time off? Join our American Airlines family, and you'll travel the world, grow your expertise and become the best version of you. As you embark on a new journey, you'll tackle challenges with flexibility and grace, learning new skills and advancing your career while having the time of your life. Feel free to enrich both your personal and work life and hop on board!
Why you'll love this job
This job is a member of the Maintenance Team within the Integrated Operations Division.
Responsible for providing clerical administration support for the Tulsa Maintenance Base team members.
What You'll Do
Prepares and maintains various department reports, including weekly headcount reports
Responsible for all aspects of AutoTA and WorkBrain daily inputs, including time coding and shift schedules
Maintains current crew lists, processing overtime, shift swaps, and vacation with union represented bid lists
Provides front desk telephone and phone coverage, including walk up inquiries
Greets and directs base team members and external visitors
Maintains office supply inventory and initiate department supplies order when necessary
Submits transactions for computer and system access and password resets
Sorts and files data and correspondence
Interacts with all levels of management and front-line team members
Must fulfill FAA criminal background checks to qualify for unescorted access privileges to airport security identification display area (SIDA), if applicable
Must be able to secure appropriate airport authority and/or US customs security badges, if applicable
All you'll need for success

Minimum Qualifications- Education & Prior Job Experience
High School diploma or GED equivalency
Prior office experience
Preferred Qualifications- Education & Prior Job Experience
Skills, Licenses & Certifications
Knowledge of the applicable workforce collective bargaining agreements, for IAM and TWU
Knowledge of Microsoft office to include Excel, Word, Outlook, etc.
Broad understanding of Workbrain, AutoTA, Staff Admin payroll and other time and attendance applications
Ability to maintain confidentiality with team member files and payroll data
Ability to prioritize and organize work functions effectively
Ability to exercise good judgement and work under time constraints with professionalism, efficiency, patience and tact
Minimum typing skill of 25-49 WPM, as required
Ability to prepare correspondence and format reports
What You'll Get

Feel free to take advantage of all that American Airlines has to offer:
Travel Perks: Ready to explore the world? You, your family and your friends can reach 365 destinations on more than 6,800 daily flights across our global network.
Health Benefits: On day one, you'll have access to your health, dental, prescription and vision benefits to help you stay well. And that's just the start, we also offer virtual doctor visits, flexible spending accounts and more.
Wellness Programs: We want you to be the best version of yourself – that's why our wellness programs provide you with all the right tools, resources and support you need.
401(k) Program: Available upon hire and, depending on the workgroup, employer contributions to your 401(k) program are available after one year.
Additional Benefits: Other great benefits include our Employee Assistance Program, pet insurance and discounts on hotels, cars, cruises and more.
Feel Free to be yourself at American

From the team members we hire to the customers we serve; inclusion and diversity are the foundation of the dynamic workforce at American Airlines. Our 20+ Employee Business Resource Groups are focused on connecting our team members to our customers, suppliers, communities and shareholders, helping team members reach their full potential and creating an inclusive work environment to meet and exceed the needs of our diverse world.
Are you ready to feel a tremendous sense of pride and satisfaction as you do your part to keep the largest airline in the world running smoothly as we care for people on life's journey? Feel free to be yourself at American.
How To Apply For Airlines Jobs In America
For More High Payment USA jobs…
---
Post Title
: Airlines Jobs In America – Latest Job News – Apply Now – 2022
Posted Date
: February 9, 2022
Author
: US Jobs