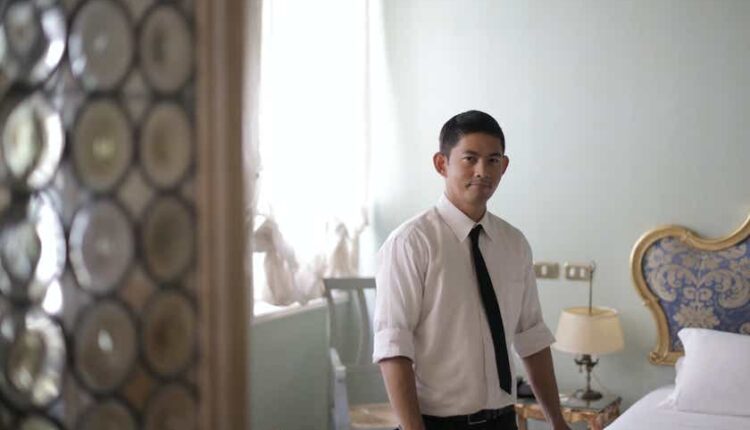 Omni Hotels & Resorts Hiring Guest Room Attendant: $1,000.00 SIGN-ON BONUS!
La Mansion del Rio 
The Omni La Mansion del Rio is perfectly located along the historic Riverwalk between the banks of Paseo del Rio in downtown San Antonio. It is easily accessible from the Alamo, El Mercado and La Villita Districts, San Antonio Convention Center, and other famous landmarks.
Omni La Mansion del Rio offers its associates a stimulating work environment, extensive training, mentoring, and the pride that comes with working for a company known for providing exceptional service. Every day, we live in a culture that values respect, gratitude, and empowerment. The Omni La Mansion del Rio is a great place to be if you're a person who's friendly and motivated and has a passion for helping others.
This position is responsible to maintain a high standard of cleanliness in guest rooms. Guest Room Attendants clean and refresh guest rooms in order to ensure guests have a pleasant stay.
Become a part of our team and receive a $1,000.00 SIGN-ON BOON! ***
Follows Omni's Moments of Service and Forbes Service standards, if applicable
Thoroughly clean guest rooms, including making beds, cleaning bathrooms and vacuuming.
Stock up on and replace any items in guest rooms
Upon completion, communicate the clean condition of each room
Take out the room service tables and trays from the guest rooms
Make sure your stock supply cart is well-organized and neat at all times
To ensure equipment is in top working order, make sure you inspect it before and after each use.
All hotel guests should be treated with kindness and efficiency.
Notifications of damages or maintenance problems to the Supervisor, PBX operator, or Housekeeping Coordinator
Basic English skills are necessary (must know how to answer basic questions regarding services and amenities, or give directions to guests).
Experience in cleaning required
Previous experience in hotel housekeeping preferred
Ability to stand, bend, and perform repetitive movements over long periods of time
Ability to lift 20-25 pounds at a time, sometimes 50 pounds
Ability to pull and push a housekeeping supply cart
Ability to work on weekends and holidays.
Omni Hotels & Resorts welcomes veterans and disabled employees. You can access the EEO Law poster and its supplement by clicking the following links. The EEOC Law poster is available and the link below is the OFCCP's Transparency Policy Statement on Pay Discrimination.
If you are interested in applying for employment with Omni Hotels & Resorts and need special assistance to apply for a posted position, please send an email to applicationassistance@omnihotels.com.
---
Post Title
: Omni Hotels & Resorts Hiring Guest Room Attendant: $1,000.00 SIGN-ON BONUS!
Posted Date
: January 31, 2023
Author
: Jobs in USA