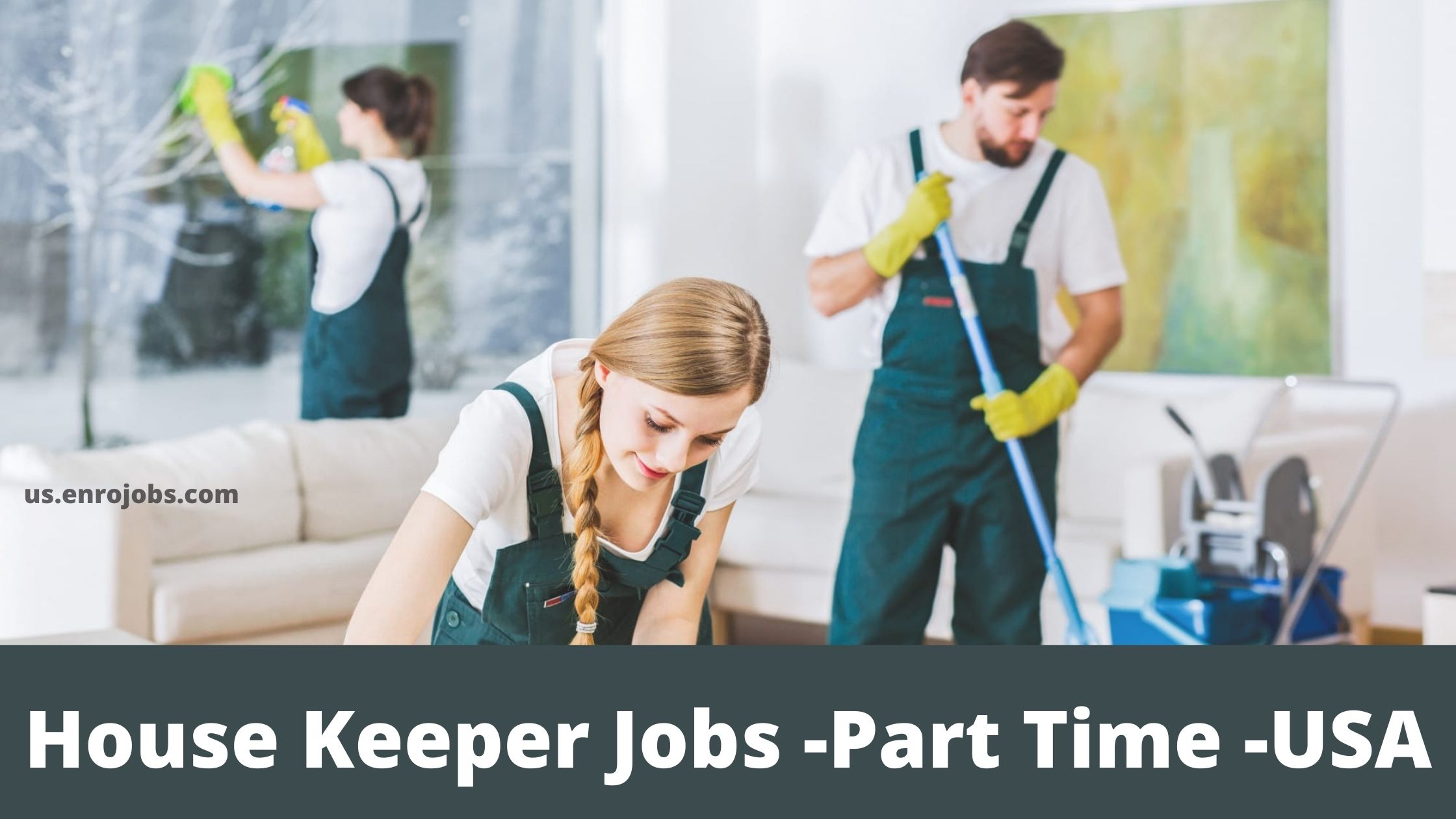 Part Time Jobs – House keeper -Las Vegas – USA
Full Job Description
Part Time Jobs . Kick-off your hospitality career with MasterCorp , the industry leader in housekeeping and hospitality services! Join an amazing team of hard-working, passionate individuals. We are offering industry-leading competitive pay and full benefits package.
Don't miss out. APPLY TODAY!
WHAT WE OFFER YOU IN PART TIME JOBS
Potential to make more than $15 per hour– Our system is designed to reward your efficiency and timeliness!
Refer-a-Friend Bonus potential
Immediate hire – Full-time and part-time positions available
Paid training
Full benefits package including: Paid Time Off, Medical, Holiday Pay, Vision and Dental (after 6 months of employment)
Opportunities for growth and career development
WHAT WE'RE LOOKING FOR
Friendly, enthusiastic, hard-working individuals with a passion for hospitality and for providing excellent service to help guests feel safe and cared for while on vacation.
ABOUT US
Family-owned and operated business with over 40 years in business. MasterCorp provides turnkey services for housekeeping, engineering, floor care, and laundry to most major hospitality brands and commercial clients. From recruiting to training and managing operational execution, we take care of all our client's needs while representing their brand to the highest quality standards.
Our people are our most valuable asset and our most significant source of pride. We provide the tools, training, and opportunities to help transform your career and our client's guest experience.
Job Type: Full-time
Pay: $15.00 – $18.00 per hour
Benefits:
Dental insurance
Health insurance
Vision insurance
Schedule:
8 hour shift
Day shift
Holidays
Weekend availability
Work Location: O9940 South Las Vegas Boulevard, Las Vegas, NV 89183
APPLY FOR THIS JOB
FOR MORE JOBS
---
Post Title
: Part Time Jobs – House keeper -Las Vegas – USA
Posted Date
: February 2, 2022
Author
: USA Jobs