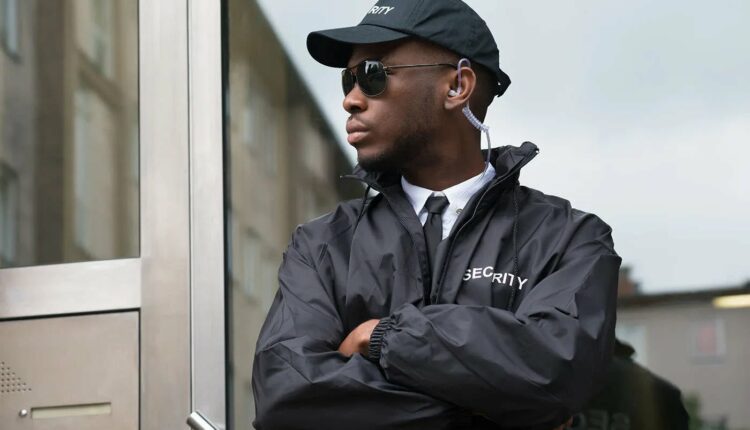 Securitas Security Services USA Recruiting Security Guard in Michigan
Wage: $13.00-15.00 an hour
We make the world safer.
Do you want to be part of our Security Team
Online application is quick and easy
Interview in the comfort of your home
Weekly pay
Competitive benefits
Refer an employee to receive a bonus
Guard/Security Officer
Security positions are available in both full-time and part-time
Excellent customer service skills are required
For security positions, you must pass our background and drug screening
You must be able and able to comply with all applicable state, county and municipal licensing requirements for security officers/guard
The job requirements of the security officer/security guard include, but are not limited to:
Security Guards/Security Officers monitor and report on activities at a client site. This ensures the safety and security of clients' property and personnel.
Regular sitting, standing and walking. This may be necessary for long periods of work. It may also require climbing stairs, walking up inclines, or on uneven terrain.
Additional physical requirements for security officers/guards may include occasional lifting and/or movement of up to 10 lbs and occasional lifting or moving up to 25 lbs
Our corporate culture and purpose are the driving force behind our actions. They help us live in accordance with our values of Integrity and Vigilance. These values are the core of our culture and help us define who we are as well as guide our actions.
Experience is not required! This role is ideal for those with a background in retail, food service, or hospitality. If not, we can provide the training and all the support you need to get started in the security industry.Securitas is an integral part of society and our clients. Our clients can rely on the Security Officer to keep their premises safe.
They also patrol a wide range of locations. They maintain order and enforce regulations for client sites pertaining to visitors and personnel. Our Security Officers are often available to provide information and customer service to clients' employees and customers.
Explore a new world.
EOE/M/F/Vet/Disabilities
About Us
Securitas employees are from all walks and bring with them diverse skills and perspectives. We are united by our common purpose and provide security to protect our clients' people and assets. The three red dots on the Securitas logo represent our core values, Integrity, Vigilance, and Helpfulness. We are looking for people who live by these values to join the Securitas Team.
About the Team
Our Company Mission
Securitas mission is to provide security services that protect families, homes, and communities. They also help to safeguard the lives of their employees and to maintain their profits.
Our Values
Securitas core values, Integrity, Vigilance, and Helpfulness, are the foundation on which our employees can build trust with customers and colleagues as well as the surrounding community.
Integrity:
Customers trust Securitas employees to protect their valuables and premises. Our integrity is not compromised and we provide a forum for customers and employees to share opinions, report any improprieties and exchange information.
Vigilance:
The ability to see, hear and evaluate. Securitas employees are always alert and can often see things others miss. It is important to keep an eye out for potential incidents or risks on the premises of our customers.
Helpfulness:
Securitas employees will always be available to assist in an emergency, regardless of whether it is related to their jobs.
---
Post Title
: Securitas Security Services USA Recruiting Security Guard in
Michigan
Posted Date
: January 9, 2023
Author
: Jobs in USA