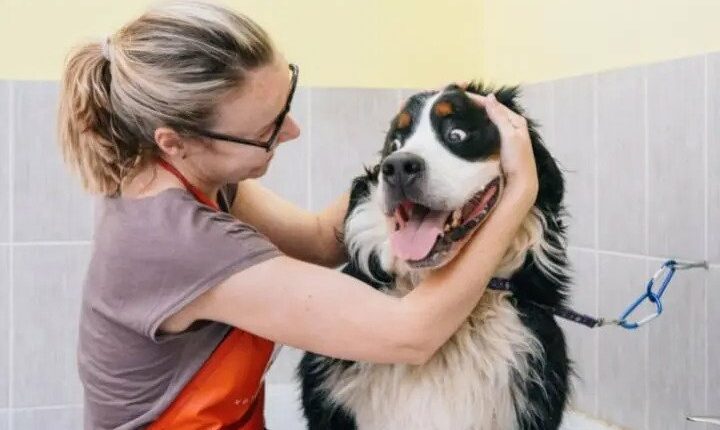 Kennel Assistant Job Vacancy In Pennsylvania, USA
About the job
Hamilton Animal Care Part-time job opportunity Kennel Assistant Join our team!

Localization 6110 Hamilton Boulevard, Allentown, PA 18106

Shift Details This is a part-time position. Flexibility is essential! You must be available to work holidays, at least one Saturday and two Sundays per month.

Compensation $12/hour

Hamilton Animal Care, LLC, is a state-of-the-art animal hospital that offers advanced veterinary medical, surgical, and rehabilitative equipment. Our compassionate staff and doctors are dedicated to helping pets live happy, healthy lives. We are the most trusted Lehigh Valley Veterinarian Service and we truly care about our clients. We are dedicated to serving the pets that make up our family.

Summary of the Job
The Kennel Assistant takes care of the daily care and feeding of hospitalized and boarding animals. The Kennel Assistant monitors animals' general health and notifies technicians and veterinarians promptly if a pet requires medical attention. The Kennel Assistant can interact with clients by phone, e-mail and in person. It is essential to keep accurate records and complete boarding forms and cage cards. The Kennel Assistant should pay attention to detail, understand and follow correct feeding and sanitation procedures, as well as monitor the boarding and hospitalization of pets.

How to make an impact
Keep and uphold the Core Values and Mission Statement of MVP.
Offer compassionate care to hospitalized and boarding patients.
Talk with owners and check in pets for boarding. Write specific feeding and medication instructions, playtime, and additional services. Record all information on boarding forms. Place ID collars on all animals. Label all personal items.
Correctly mark records for eating, drinking, and elimination habits; water and feed animals according to schedules; administer medication to pets while they are boarding; and administer flea and tick control to all animals
Make sure to record all medication instructions on your kennel medication board.
Regularly walk through the kennel, looking out for unusual behavior such as vomiting, diarrhea, blood in the cage, or in the run.
Keep medical records of animals that require a doctor's exam. Inform receptionists that there are doctor fees and that a doctor's discharge is required. Take pets to the treatment area to receive any medical services.
Notify doctors and technicians of any abnormalities, obtain the patient's medical records, recognize emergencies, and enlist the assistance of doctors and technicians.
When animals are out in the yard, supervise them.
Clients who request it can have "TLC" playtime or walks.
Move pets to the yard, or another area so that runs can be disinfected. Return animals to correct runs after they are dry. Remove soiled bedding from the animal's run and place it in the laundry area. Use a washer and dryer to clean hospital laundry and kennel bedding.
Use hoses or spray bottles to disinfect the yard, run, and cages. You can use a squeegee or a water hose to drain excess water. Clean cat litter boxes and disinfect cat condos. Disinfect all food bowls.
Personal protective equipment should be worn in the designated area. Keep it in good condition. Personal protective equipment can include goggles, face shields, full-body aprons and gloves. Booties, gloves, gloves and boots are also available.
Talk to owners and check out the animals before you send them home.

Requirements Knowledge, Skills, and Abilities
Confidence with animals and pets
The art of correct animal restraint techniques.
Understanding infectious diseases and how they can be controlled and prevented.
To perform the duties effectively, you must have the ability to think, remember, do math, and language (reading, writing, and speaking the English language).
You must be enrolled in or have obtained a high school diploma.
You must be at least 16 years old.

We place people first and we never compromise our values.

Apply now for immediate consideration

Mission Veterinary Partners (MVP), is an equal-opportunity employer. We are proud of the diversity and committed to providing an inclusive environment for all our employees.
Base salary
$12/hr (from the job description)
---
Post Title
: Kennel Assistant Job Vacancy In Pennsylvania, USA
Posted Date
: March 21, 2023
Author
: Jobs in USA