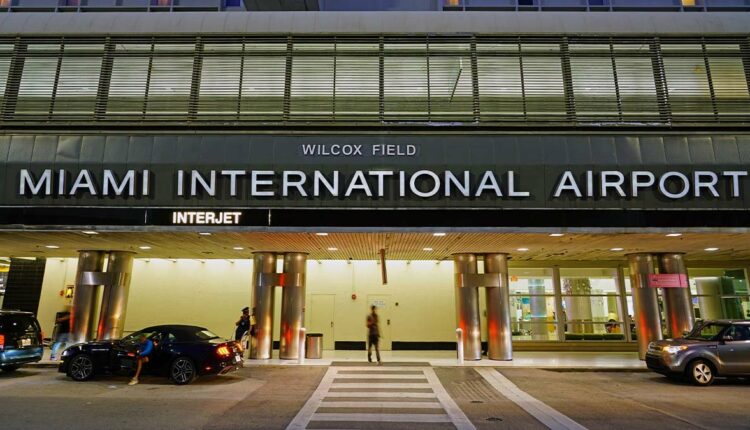 Cabin Runner Job Vacancy in Miami International Airport, Florida
Job Description
Cabin Runner Job: It's great to work for a company that truly believes in what they do! We are committed to bringing passion, customer focus, and enthusiasm to our business. We are proud of our employees and will do everything we can to help them grow before recruiting new talent. We encourage you to apply if you feel the position is right for your career.
| | |
| --- | --- |
| Title | Cabin Runner |
| Hiring Organization | Eulen America |
| Place | Florida |
| Date | 2022-07-29 |
| 29Base Salary | $33.3K – $42.1K a year |
Responsibilities and Duties for Cabin Runner Job
Cabin Runner Job: To service your aircraft, lift and transport cleaning equipment, cleaning trays, and supplies.
Clean the aircraft's passenger seats, vacuum the floors, and wipe down the tray tables in a timely fashion.
To comply with security requirements of the Company and government, conduct an aircraft security inspection.
To ensure that no items are left behind on the aircraft, perform a visual inspection. Items left behind by crew members or passengers should be returned to the proper authority.
You can mop the galleys on your aircraft and then dispose of your trash in designated dumpsters.
Restock magazines, Safety information cards,s, and other supplies for the aircraft.
Clean your aircraft lavatories.
You can load supplies onto a cabin service truck, and then return the unused supplies to the designated area.
Make sure that the cabin service supply area is clean and organized.
Make sure you have enough items to service your aircraft.
Other duties may be assigned
Crew members should be driven to each aircraft during cleaning
Requirements for Education and Experience for Cabin Runner Job
You must be at least 18 years old.
You must have a high school diploma or equivalent
You must have the authorization to work in America as per the Immigration Reform Act of 1986
Knowledge/Skills/Requirements:
You must be able to speak, read, and write English. Bilingual is a plus.
Must be able to communicate and build strong relationships with colleagues and peers.
You must be able and willing to adhere to company attendance standards, as outlined in established guidelines.
Ability to communicate and work with all levels of Operations and Management.
Strong computer skills are required
Must be approachable and friendly, and motivated to get results.
Valid proof of transportation required
Valid Driver's License required
You must be flexible with your schedule.
Other Qualifications for Cabin Runner Job
You must maintain a professional appearance in accordance with Company appearance standards.
Activities, duties, and responsibilities can change without notice.
Eulen America is an Equal Opportunity employer. All employees will have to pass a criminal background check, drug testing, drug screening, and reference checks.
Eulen America is an Equal Opportunity employer. All employees will have to pass a criminal background check, drug testing, and reference checking.
---
Post Title
: Cabin Runner Job Vacancy in Miami International Airport, Florida
Posted Date
: July 29, 2022
Author
: Jobs in USA