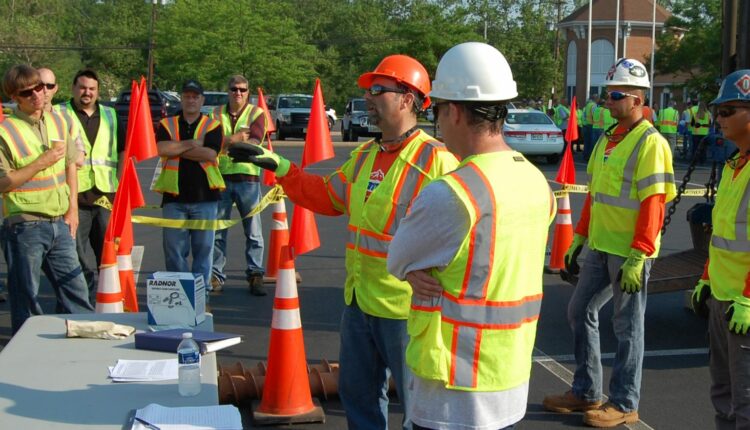 Driller Apprentice Job Vacancy In Indiana, USA
Aerotek is looking for an Apprentice Driller at $18 per Hour to join a well-respected Environmental company located in the Northeast corner of Indianapolis. 
Description: The primary function of this individual is to test soil density. To test the soil compaction, they will use a Nuclear Density Gauge. They will have to handle and maintain the machine, which weighs between 50-75lbs. The machine requires that the user can hammer a stake in the ground with a hammer. They will also test other materials (Concrete and Asphalt). They will travel to different clients and collect samples. They will also need to be able to read and comprehend construction specifications. These documents contain information about the soil compaction requirements. These numbers will vary from one project to the next.
Additional Skills and Qualifications:* You must have some outside work experience. A valid driver's license is required.
Shift*: M-F 7 am-5 pm
Pay*: $18/hr – $20/hr
Contact me at 702-321-6429 if you are interested in this opportunity. *

Aerotek:
We all know that employees are the key to a company's success. We also know that the best career opportunities are key to an individual's success. Aerotek is a Best of Staffing(r), Client and Talent Leader. Our people-focused approach gives our clients a competitive advantage and creates rewarding careers for our contract workers. Aerotek has been a leader in staffing and recruiting services since 1983. Aerotek employs over 8,000 people in 250 offices that are not franchised.
They serve more than 300,000. Contract employees and 18,000 clients each year. Aerotek is a company of Allegis Group, a global leader in talent solutions. Aerotek.com provides more information. Aerotek.com is an equal-opportunity employer. We will consider all applicants regardless of race, color, religion, or national origin.
---
Post Title
: Driller Apprentice Job Vacancy In Indiana, USA
Posted Date
: February 13, 2023
Author
: Jobs in USA