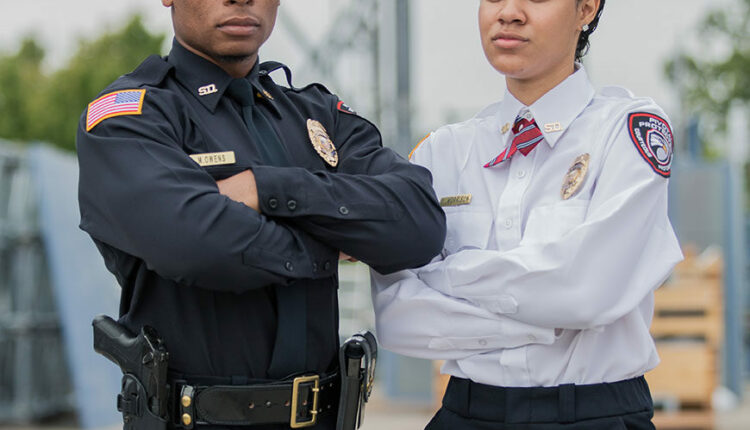 FAR Group – Careers Hiring Unarmed Security Guard (On Call) In Oregon, USA
Introduction: Sanford Federal, Inc., located in Stafford, VA., is a leading, Service-Disabled Veteran-Owned federal service company. It specializes in advanced information technology, cybersecurity, management systems support, and business and infrastructure management.
We are one of the most respected and ethical providers of technology solutions to the United States government. Our mission is to offer superior quality, innovative information technology solutions to help federal agencies serve, protect, and aid the American people.
Job Details:
Unarmed Security Guard
Type: Part-time / On-call
Location: 1750 McGilchrist St SE #130, Salem, OR 97302
Job Summary:
Sanford Federal, Inc. seeks to hire an unarmed security officer to provide security services at Salem VA Clinic.
Qualification:
DPSST must be certified
Security experience is required.
You must have a high school diploma.
Duties:
To provide information, problem-solve and prevent illegal activity, and interact with anyone who is in or near the designated surveillance areas to promote positive public relations.
Security guards will patrol the area around the CBOC Clinics, reporting any suspicious activity, illegal findings, or safety concerns. To avoid any pattern being established, security guards will conduct at least four-foot patrols within the CBOC Clinics, and two outside foot patrols.
These patrols should be recorded in the Log for daily operations.
To ensure that there are no unauthorized persons in the building, conduct an internal foot patrol before closing.
Respond to all requests for assistance at the clinic as quickly as possible.
Vendors dropping off or picking-up materials will be escorted by security guards.
Assist VA Police with monthly intrusion alarm sensor testing.
Why Sanford Federal?
It is a great feeling to work for a company that serves our country by offering the best and most cost-effective solutions. Our work supports the US Government in securing our nation and supporting our military and intelligence efforts. We also provide lifesaving medical services for our soldiers, veterans, and their families.
Send us your most recent resume. Make sure you highlight any relevant experiences.
Sanford Federal, Inc. offers equal opportunities to all applicants and encourages them to apply.
JazzHR powered this site
7I8q7lpUlc
---
Post Title
: FAR Group – Careers Hiring Unarmed Security Guard (On Call) In Oregon, USA
Posted Date
: February 16, 2023
Author
: Jobs in USA