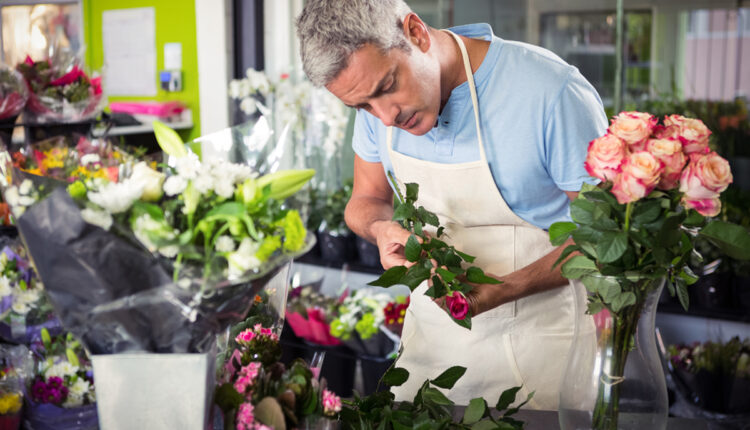 Flowering Associate Job Vacancy in Illinois USA
Full Job Description
Flowering Associate Job: 4Front Ventures (CSE: FFNT / OTCQX: FFNTF) is a fast-moving national cannabis grower, distributor, and retailer headquartered in Phoenix, Arizona with active operations in Massachusetts, Michigan, Illinois, Washington, and California. Focusing on Excellence, People, Integrity, and Courage, 4Front Ventures is building a responsible and people-focused company that consistently produces high-quality products, ensures access to cannabis through top service and affordable brands, and provides value through job creation and community engagement. From plant genetics to the cannabis retail experience under the Mission Dispensary brand, 4Front's team applies expertise across the entire cannabis value chain.
The Cultivation Flowering Associate is responsible for supporting and assisting the Cultivation Flowering Supervisor(s) and Manager(s) in all aspects of cannabis plant management within the department. This position will be responsible for maintaining the flowering room(s) and accomplishing all harvest processes of the plant. Priorities include transplanting, plant pruning, defoliating, trellising, integrated pest management, harvesting, bucking, trimming, drying, binning, curing, waste disposal, and cleaning for all plants, tools, and work areas in the department.
| | |
| --- | --- |
| Title | Flowering Associate |
| Hiring Organization | 4Front Ventures |
| Place | Illinois |
| Date | 2022-07-04 |
| Base Salary | 17 USD an Hour |
COMPENSATION & AVAILABILITY
Starting at $17/hr.
Full shift availability (nights, weekends, and holidays may be required)
Monday-Friday 3:30pm-Midnight
ABOUT YOU
Someone who loves plants, nature, and working with their hands
Enjoys nurturing something from beginning to end
Thrives in task-based work with clear processes and checklists
Are you a people person, team-oriented, and excited by the idea of helping a company grow
Wants to join a team, learn all processes, and work your way up
Does not mind suiting up, getting their hands dirty, bending, lifting, and cleaning
Has a keen eye for details, differences, and changes; looks closely and takes initiative
Inherently a people-person, someone who excels at interacting with all types of people
KEY RESPONSIBILITIES FOR FLOWERING ASSOCIATE JOB
Assist with daily inspections for pests, pathogens, mold, fungi, disease, or other undesired conditions
Follow proper plant pruning, moving, trellising harvesting, trimming, drying, and curing processes and protocols according to company guidelines
Perform all day-to-day plant routine maintenance throughout the growth, harvesting and cure stages
Conduct routine cleaning tasks to ensure a clean and tidy work area
Assist in other duties as assigned to ensure the team, department and company division maintain success
Regularly update logs pertinent to job scope
KEY COLLABORATORS FOR FLOWERING ASSOCIATE JOB
Flowering/Propagation Supervisors
Flowering/Propagation Managers
Cultivation Manager
Director of Cultivation
Packaging Team
WORKING CONDITIONS
Hands-on, plant-touching position
Indoor greenhouse environment with heat and humidity
Constant artificial, bright indoor lighting
Plant pollen is present on surfaces and in the air
Kneeling, squatting, lifting, bending, walking, pivoting, and standing are all expected activities
Protective suits may be required (provided on-site)
NOTE: The facility contains confined spaces that may only be accessible by ascending/descending stairwells while traveling throughout the building. Must be able to stand for prolonged periods of time, bend, kneel, squat, and twist. Reasonable accommodations may be made to enable individuals with disabilities to perform essential functions.
SKILLS & COMPETENCIES
Professional experience in a fast-paced, hands-on work environment
Willing to ask questions to gain the necessary expertise
Adaptability in the face of changing needs of the business
Commitment to team's success; flexible, friendly, and self-aware
Proactive attention to cleaning and sanitation
Able to clearly communicate progress, status, and observations
Responsibility for problem identification and reporting
Ability to work, manage, and meet completion deadlines
Observant to changes in the environment and team needs; able to take initiative and follow-through
QUALIFICATIONS
Horticulture and/or Agriculture Experience, 1+ years (preferred)
Production/Manufacturing Experience, 1+ years (preferred)
Cannabis Industry Experience (preferred)
Basic Math, Organizational, and Computer Skills
Dispensing Organization Agent Identification Card (able to obtain upon hire)
Must have High School Diploma or GED
21+ and currently residing in the USA
WORKING AT 4FRONT
We are building a hard-working, diverse team that is excited to be a part of the evolving cannabis industry. Our team values a friendly, vibrant, and enthusiastic workplace. 4Front Ventures is an Equal Opportunity Employer.
Benefits of working with us include:
Employee Discounts (one of the highest in the industry)
Health, Vision, Dental Benefits (company paid at 80%)
Sick Pay/PTO Accrual
Parental/Maternity Leave
Employee Assistance Program
Holiday Pay (if required to work on select days)
Career Development
Advancement Opportunities
NOTE: This job description is not intended to be all-inclusive. Employee may perform other related duties as negotiated to meet the ongoing needs of the organization.
---
Post Title
: Flowering Associate Job Vacancy in Illinois USA
Posted Date
: July 4, 2022
Author
: Jobs in USA