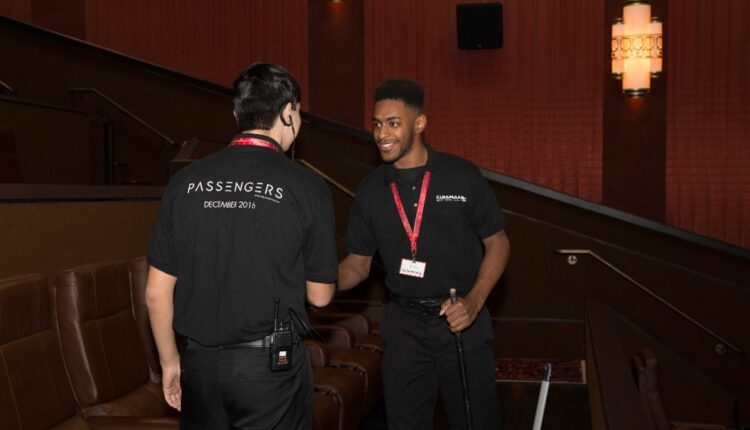 Maintenance Worker Job Vacancy in California, United States
Full Job Description
Maintenance Worker Job: Cinemark Maintenance employees maintain and repair the theatre and equipment. This creates a welcoming environment that is comfortable for guests. It is usually done during non-operating hours, but it can also be done during operating hours. This person is responsible for fixing seats, walls, and doors, restroom fixtures, sidewalks as well as parking lots, concession stand equipment, office equipment and other areas. This individual also acts as an advisor to contractors who hire labor to do major repairs or work outside their area of expertise.
| | |
| --- | --- |
| Title | Maintenance Worker |
| Hiring Organization | Cinemark USA, Inc |
| Place | California |
| Date | 2022-07-26 |
| Base Salary | $32000- $41000 Per Year |
Job Benefits
Everyone deserves to be treated like a star! Every career has its own set of benefits, both for salaried and hourly employees. *Benefits can vary depending on the career category. See the career listing for more details.
Employee Discount
401k
Growth Opportunities
Education Assistance
Health Benefits
Parental Leave
Paid time off
Responsibilities for Maintenance Worker Job
Maintains theatres and other theatre properties, including tiles, carpet floors, restroom fixtures and countertops, mirrors, mirrors, countertops, mirrors, and walls. Partitions, drinking fountains, electrical work, office furniture, and auditorium seats are some of the tasks that this technician performs.
Cinemark supplies and tools are kept safe, clean, organized, and in order
After repairs are complete, remove and dispose of any trash, parts, or supplies.
Cleans and organizes designated Maintenance storage areas
You must be able to inspect the theatre and property in order to make sure that everything is in good condition for the next day's opening.
Coordinates with General Manager for items that need to be repaired or maintained
Notifies the General Manager of any parts or supplies needed
Keeps the theatre keys and all outside doors locked during non-operating times on your person
Security measures to prevent unauthorized personnel from entering the building during the maintenance shift
Meets with vendors outside of the building to grant access to the building and direct them to work areas.
Respecting and promoting proper social distancing guidelines is a consistent goal
When performing specific job tasks, properly use Personal Protective Equipment
You adapt to the frequency and extent of cleaning tasks.
Monitoring safety and security issues (trip hazards. lighting, suspicious persons, etc.). Reports security and safety issues to management
Other work-related duties, as assigned

Requirements for Maintenance Worker Job
You must be at least 18 years old
Flexible hours, including weekends and holidays, are possible
Regular and consistent attendance is required
During each shift, has an enthusiastic and friendly attitude
Provides excellent Guest service
Interpersonal skills are the ability to communicate verbally and in writing with people of all ages, genders, and personalities. You must be able to communicate effectively in English and understand it.
Ability to work both in a group environment and on your own.
Ability to follow and take direction
Responds quickly and with urgency
Transport reliability is essential to obtaining parts and supplies
Ability to maneuver in restricted spaces (restroom stalls and auditorium seats rows, etc.
Safely mix chemicals
Safe disposal of chemicals according to state and local regulations
Physical Requirements
Frequent lifting of up to 50 lbs, including kneeling and bending.
Regular standing, walking and reaching
Ability to lift, push, or pull objects
Sometimes, the noise level can be moderate to very high
Ability to stand for long periods of time
To enable disabled individuals to perform essential functions, reasonable accommodations can be made.
---
Post Title
: Maintenance Worker Job Vacancy in California, United States
Posted Date
: July 26, 2022
Author
: Jobs in USA