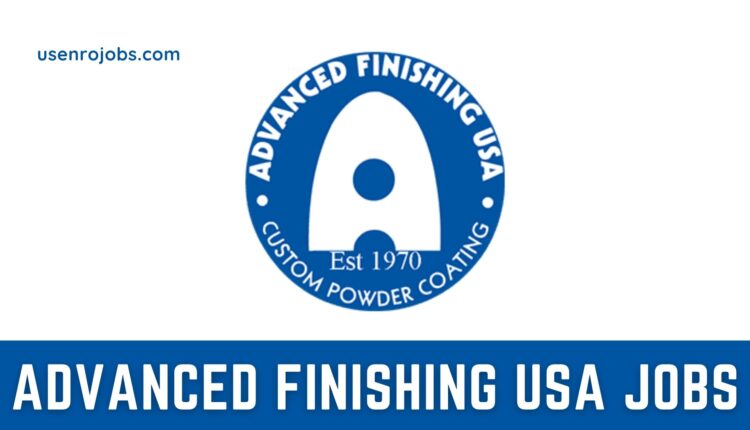 Advanced Finishing USA Jobs | Jobs in America
General Laborer – Heavy Lines Job in USA | Advanced Finishing USA Jobs
About Organization
Established in 1970, Advanced Finishing U.S.A. is a family owned custom powder coating & finishing company. Innovation has been a hallmark of the company since its inception. The company is a leader for such services such as anti-microbial, Decoral architectural and composite coatings. The 80,000 sq.ft. facility was designed to produce thousands of parts an hour and parts up to 35' long. while maintaining the flexibility to efficiently handle custom batch runs and parts as-small-as 1". Specialties include: corrosion resistant coatings, weather & UV resistant coatings, abrasion resistant coatings, electrical shock insulating coatings, anti-microbial & CARC (chemical agent resistant coatings) for the military and aesthetic & architectural coatings such as Decoral and composite coatings.
Job Details
Organization Name : Advanced Finishing USA.
Post Name : General Laborer
Qualification : 12th Pass, Any Graduate
Industry : Private
Employment Type : Full Time
Salary : USD 27.3K To USD 34.5K Per Year
Location : 7401 Klier Dr, Fairview, PA 1641
Advanced Finishing USA Jobs Description
A General Laborer on the Heavy (Blue/Red) Lines perform any and all tasks on the powder coat lines other than the actual spraying of powder.
Advanced Finishing USA Jobs Responsibilities:
Able to be trained to understand proper hanging and inspecting procedures
Return hooks and other tooling to the proper storage locations
Maintain proper housekeeping standards
Ensure all parts leaving the area meet customer specifications.
Ensure part counts are accurately recorded, and communicated properly for shipment and invoicing.
More experienced workers are responsible for understanding and performing the required quality checks, such as adhesion and cure.
Inform management of any maintenance or safety issues
Advanced Finishing USA Jobs Duties:
Use masking tape and plastic plugs to protect specified areas from being coated.
Frequent lifting of parts to and from floor level and shoulder level.
Learn and understand work and safety rules.
Able to keep up with moving conveyor system.
Is able to inspect uncoated and coated parts, per customer requirements or quality criteria, and fill out proper inspection and QC reports as required.
Performs all other duties as deemed necessary by the Supervisor.
Able to work in hot and in humid environments
Advanced Finishing USA Jobs Qualification Requirements:
Able to carry 50 pounds waist-high. Able to lift 20 pounds overhead.
Able to learn to operate a fork truck is a plus but not a requirement.
Advanced Finishing USA Jobs Quality Requirements:
Able to inspect for non-conforming material
Understands role in providing a quality product to the Customer.
Safety Requirements:
Wears appropriate personal Protective Equipment when required.
Understands and obeys all Plant Safety Rules.
Reports all accidents to the immediate Supervisor.
Apply here for General Laborer – Heavy Lines job vacancy
Click here for more latest vacancies
---
Post Title
: Advanced Finishing USA Jobs | Jobs in America
Posted Date
: February 23, 2022
Author
: Jobs in USA