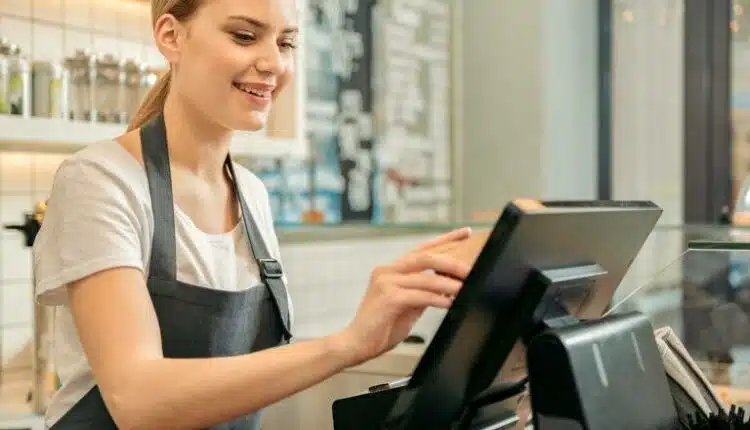 On-site Cashier Job Vacancy In New York
Unit Description
Marist College Dining offers a position as a Mid Day Cashier at our North End Dining Location. Schedule: Monday through Friday, 2-8 pm
Summary of Position
The Cashier is responsible for handling credit and cash transactions from Sodexo customers. They are responsible for operating the cash register/POS accurately and completing the transactions. Assists in the management of retail operations, such as setting up, maintaining products and supplies, and cleaning up after closing. These are the general responsibilities of the position. However, Sodexo may assign additional responsibilities to the position. These responsibilities can vary between accounts depending on client needs and business requirements.
General Responsibilities
Assists customers and employees with cash and check payments. Makes changes, issues receipts, and gives tickets.
Responsible for the accurate ringing of correct PLU for sale items, and/or barcode scanning.
Customers are provided with the best service possible at all times.
Cash security must be maintained at all times
Follows Sodexo cash handling policies and procedures.
You may also need to prepare the service area for the meal, clean the dining room, sweep the floors, and ensure that the dining area is in a good condition.
You may set up and stock the beverage areas, grab-and-go items, service ware, condiments, or other designated areas.
Participates in all foodborne illness and allergy training.
Conforms to all Sodexo HACCP policies and procedures
Notifies all injuries and accidents promptly
All company safety and risk management policies are followed.
Participates in safety meetings, safety training, or hazard assessments.
Assigned to attend training programs (classroom or virtual).
This may assist with the location, reconciliation, and verification of the accuracy and operation of peripheral equipment that records or supports non-cash transactions.
Other duties and responsibilities may be performed as required.
Qualifications and RequirementsExperience/Knowledge:
GED or equivalent experience, high school diploma
Experience in the same field from 0 to 1 year.
Skills/Aptitude:
Represents oneself professionally to others. Understands the importance of honesty and integrity.
Positivity to keep a positive outlook
Communication skills with colleagues and other departments.
Establishes professional relationships with coworkers, vendors, supervisors, managers and customers.
Ability to use a computer.
Ability to give clear instructions and respond to employees.
Basic math skills include the ability to calculate numbers, correct entries and count.
General Qualifications
Willingness to learn and grow.
Mental maturity in judgment and behavior
High standards in appearance and work areas.
Keep a positive outlook
It is important to be able to work flexible hours.
All dress codes must be observed
You must be able and willing to work weekends and nights.
Attends work on time and shows up to work for the scheduled shift with satisfactory regularity.
Physical requirements:
You can adjust your focus with or without corrective glasses.
Walking or other forms of mobility that are significant.
Ability to stand for extended periods of time (up to 8 hours).
Ability to reach, bend and stoop to push or pull and lift up to 35 lbs.
Working Conditions (may include additional conditions specific to a particular work location)
Most often, in an indoor setting. However, you may be responsible for overseeing outside activities or events.
Variable schedules to include weekends, evenings, holidays and extended hours when business demands.
The employee performs the job in a controlled environment. However, the employee may be exposed to heat/cold when supporting outside activities.
Noise levels in the workplace are usually moderate to high.
Sodexo is an EEO/AA/Minority/Female/Disability/Veteran employer. Benefits eligibilitySodexo offers full-time benefits. We believe that every employee should be able to do their best. We offer benefits programs to support a healthy lifestyle, including vision and health insurance, as part of our overall rewards. All eligible employees are eligible to enroll in their benefits. They will become effective on their first day at Sodexo. Other benefits include paid time off, savings and financial programs as well as access to the employee assistance program.
The job posting offers many benefits
Insurance for medical expenses
Vision insurance
Dental Insurance
---
Post Title
: On-site Cashier Job Vacancy In New York
Posted Date
: January 8, 2023
Author
: Jobs in USA