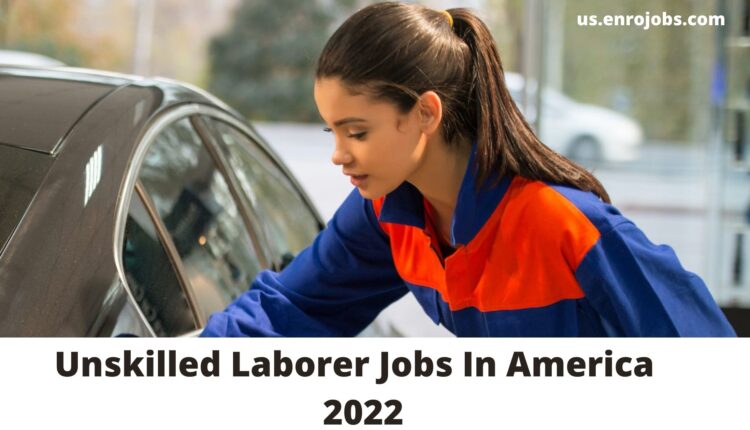 Unskilled Laborer Job In America – Apply Now – 2022 Opportunities
Unskilled Laborer Job
Unskilled Laborer Job. TCD offers stable employment and career advancement opportunities across its operations. We're like family and we want to see you succeed. That's why we promote from within!
If you re looking for a rewarding career with excellent benefit options in an inclusive, respectful working environment, look no further. Join the TCD team today!
Are you motivated, hardworking and team-oriented? Then this is the right place for you!
Job Type: Full-Time +, Non-Exempt
Pay: Competitive, Hourly
Benefits:
Company Sponsored Retirement Plan
Health Insurance (Medical/Dental/Vision)
Employee Assistance Program
Life, long-term/short-term disability insurances
Vacation Time
Paid Holidays
Essential Functions & Responsibilities :
Work on multiple crews learning the turn-key installation process of the specific operation you are involved in.
Various measuring, cutting, and bending conduit and pulling wire
Helping to keep work areas clean, organized, and safe
Completing hands-on general labor duties
Minimum Qualifications:
Must be 18 years-of-age or older.
Education & Experience – Unskilled Laborer Job
Previous experienced in the underground utilities/construction preferred, but not required.
Pre-Screen
Upon offer, employees may be required to subject and pass a pre-employment drug screen, background and/or MVR check.
License & Certifications:
Valid driver's license required.
Valid CDL preferred, but not required.
Physical Requirements – Unskilled Laborer Job
RARE (less than 10%): sitting, kneeling, crawling, color-vision, climbing stairs
OCCASSIONAL (up to 33%): stooping, squatting, climbing on/off truck, reading, pushing, climbing ladders, lifting up to 50 lbs.
FREQUENT (up to 66%): walking, body-twisting, manual dexterity, speaking clearly, hearing-speech range, lifting, carrying, pulling, balancing, lifting up to 10 lbs.
CONTINUOUS (up to 100%): standing, sense of touch, seeing distant, climbing, gripping, lifting 10-50 lbs., seeing, reaching, range of motion, depth perception
Safety
Due to the inherently dangerous nature of the industry and requirements to work with or around hazardous equipment, employees must have sufficient eyesight to judge distance/coordination of equipment and tools, be able to maintain attention and concentration for extended periods of time, be able to withstand exposure to all kinds of weather while completing work assignments, be able to wear personal protective equipment as necessary, be able to enter and exit a vehicle numerous times a day, have the endurance necessary to traverse various terrain, be capable of performing job duties throughout a standard 8- or 10-hour day, be able to communicate with others, read, write, and comprehend written/verbal job instructions and information, and communicate & handle confrontations professionally.
About TCD :
TCD is like a family and we want to see you succeed. We promote within! We will provide you with the training you need to complete the basic functions of your job and help you successfully complete the certifications needed to get you qualitied and put you in the best position to achieve your career goals with our company
Click here for more unskilled jobs…
---
Post Title
: Unskilled Laborer Job In America – Apply Now – 2022 Opportunities
Posted Date
: March 13, 2022
Author
: US Jobs