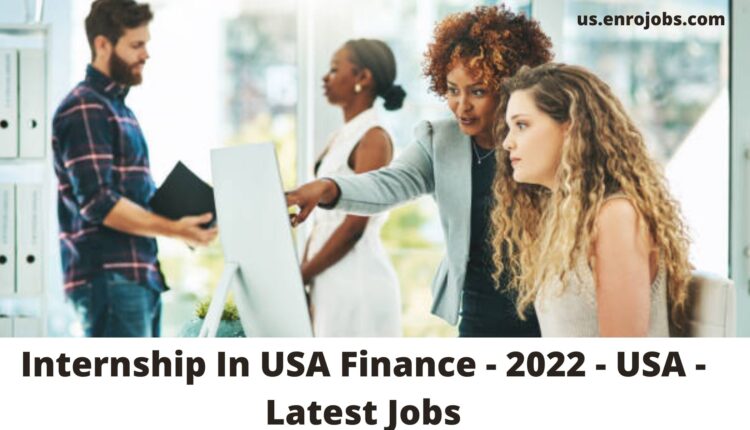 Internship In USA Finance – 2022 – USA – Latest Jobs
Internship In USA Finance – 2022
Responsibilities – Internship In USA
Internship In USA Our Future Leaders Program will ignite the leader in you. This unique program is designed to develop Unilever's Future Leaders (UFL) by providing challenging and purposeful opportunities that accelerate their readiness to take on business leadership roles.
Background & Purpose of the Internship In USA
The purpose of the Internship Program is to introduce students to Unilever through a challenging and rewarding experience, which offers them the opportunity to contribute to business goals. Following the Internship, you may be invited to join Unilever as a Full-Time employee. This can be as part of Unilever Future Leaders Program (UFLP) or in rare circumstance a direct hire to the business.
Who You Are & What You'll Do
Work with great people and great brands to do work that makes you proud every day. Unilever offers the chance to make a real positive impact within a purpose-driven sustainable business.
You're a born leader: You seek fresh opportunities, insisting on new ways of thinking, and never settling for "good enough." You take pride in delivering work to the highest standards.
You're a dot connector: You are innovative, resourceful, willing to overcome challenges, and are motivated to improve or create something new.
You're a change-maker: You know there is always a way we can improve results and you are committed to helping others see those possibilities.
You're a strategy guru: You love to think outside the box and imagine new possibilities for the business. You are a visionary, creating strategies to drive business growth and inspiring others along the way.
You love to win, and have fun doing it: You believe in taking the lead in the marketplace versus following. You have a positive attitude about the company's future and a passion for winning.
Finance Summer Interns will join one of the Finance areas aligned with our key business processes (brand management, sales, financial planning and reporting, accounting operations or operations/ supply chain). Interns will interact across key functional areas to lead a project with real impact to the business.
By providing an integrated financial perspective on the impact of business decisions, the Intern makes recommendations and influences decisions that maximize value for the business. Typical Intern projects have included competitive analysis and benchmarking, product portfolio analysis and optimization, business process redesign and have all involved working across functions.
Qualifications– Internship In USA
Current college Junior level student pursuing a Bachelor's degree in business or related field; an affinity for working with numbers and data is essential to be successful in Finance.
The ideal candidate will need to possess strong leadership competencies, and strong team and analytical skills; strategic thinking skills; dedication and enthusiasm for work in a fast moving, dynamic environment; the ability to communicate effectively, especially as part of a team; and the ability to understand complex business issues.
Cumulative GPA of 3.0 or higher.
Ability to relocate and willingness to work across the US, specifically Greater New York City Area.
Proficiency in Excel and PowerPoint is required; along with an overall level of expertise in MS Office environments.
Passion to pursue a career in the Consumer Packaged Goods (CPG) industry.
Life at Unilever is a lot of fun – just like our application process! Check out what you'll experience when you apply for one of our internships or co-ops:
Application – Start by completing our simple online application. You can import your details from your LinkedIn profile to speed up the process. You can only apply to one function, so carefully consider which role you would like to pursue before applying.
Assessment – After your application, if you meet the basic requirements, we'll invite you to participate in a series of fun games that looks at different cognitive, emotional, and social traits. This will help us find the best fit for you and you will receive personalized feedback after completing the games.
Digital Interview – Upon successful completion of the assessment, you will be invited to participate in a digital interview where you can solve real-world problems using Unilever scenarios. This will give you insight into our company culture and how we do business.
The interview is split into two parts – three short hypothetical questions followed by a business case. You can record and complete your video anytime, anywhere. All you need is a computer or mobile device with access to video recording (usually standard in most devices) and a stable internet connection.
Discovery Center – Once the interview is complete, we'll invite our top matches to our either offices in the Greater New York City/Toronto (depending on which job you applied for) areas OR through virtual meetings to ensure Unilever can learn more about you and you can learn more about Unilever. You'll get to experience a number of exciting activities and projects along with your peers, meet our leaders, and receive personalized coaching and feedback. The exercises are designed around a real business case study, enabling us to tap into your potential while giving you further insight into what it's really like to work at Unilever. Please add careers@unilever.com to your safe senders list, and ensure your mobile phone number is correctly entered in your application. Please check your spam folder if you are expecting communicationUnilever is an organisation committed to diversity and inclusion to drive our business results and create a better future every day for our diverse employees, global consumers, partners, and communities. We believe a diverse workforce allows us to match our growth ambitions and drive inclusion across the business. At Unilever we are interested in every individual and the talent they can bring. All qualified applicants will receive consideration for employment.
For more USA based Internship Jobs…
---
Post Title
: Internship In USA Finance – 2022 – USA – Latest Jobs
Posted Date
: March 13, 2022
Author
: US Jobs